"

Barricade, a stripped-down yet hard-rocking addition to Tina's impressive discography...with deliberate acoustic guitar strumming and gorgeous vocal harmonies, it sees the band, sonically and conceptually, at an intersection of strength and vulnerability..."
— KT Lindemann - 89.9 The Current
About: Tina and the B-Sides
 Tina & the B-Sides formed in the late '80s, with Tina Schlieske citing Aretha Franklin, David Bowie, Janis Joplin, and Elvis Presley as influences for her brand of roadhouse rock 'n' roll. The band self-released several CDs and sold upwards of 50,000 copies in the back of their van during the process. A chance meeting in an elevator with Sire Records president Seymour Stein led to a deal with the famed label and two more albums, 1996's "Salvation" and 1998's "It's All Just the Same." 
Throughout the 1990s, the band formed a reputation for high energy packed shows as they toured incessantly, playing in bars and clubs across the Midwest. Their popularity quickly grew in the region as they developed a cult following that endures to this day. They were often called "the best bar band in America" by fans and critics alike. They are known for their chemistry on stage, especially between Tina and her sister Laura, who's powerhouse vocals evokes a tent revival at times.
The band has been awarded several Minnesota Music Awards, as well as having their music featured in major motion pictures. They have also earned a much coveted 'Star' on the wall outside of the infamous Minneapolis venue, First Avenue for their multiple sold-out shows there.
The band "officially" took a hiatus 1999 but reunited in 2014 to record and release their first studio album in more than 10 years, "Barricade," to critical acclaim. The band continues to play shows around the Midwest.
Band members are; Tina Schlieske on guitar and vocals, Laura Schlieske on vocals, Jeremy Plumb on bass, Troy Norton on guitar and vocals, Ron Caron on drums, and Brian Ziemniak on keyboards.
Photos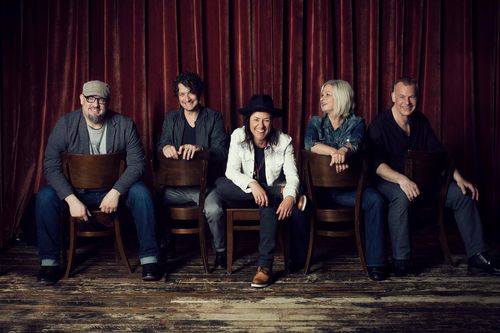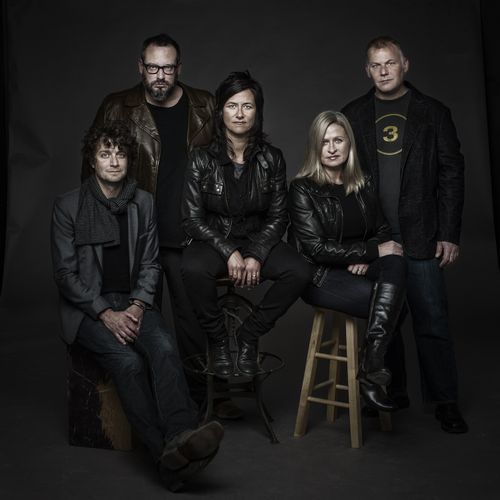 Up and Coming Events For Tina and the B-Sides